What is a Clinical Trial ?
Clinical trials are a set of procedures conducted to examine a substance's clinical safety, efficacy and side effects in human before a new drug comes into the market. In addition, other pharmacological information is investigated such as drug absorption, distribution, metabolism, and excretion. Once a substance has successfully proved its safety and efficacy through multiple clinical trials, a new drug can be approved by national regulatory authorities for manufacturing. A clinical trial is routinely classified into four different phases depending on the development process. The relationship between clinical trials and new drug development can be demonstrated as below.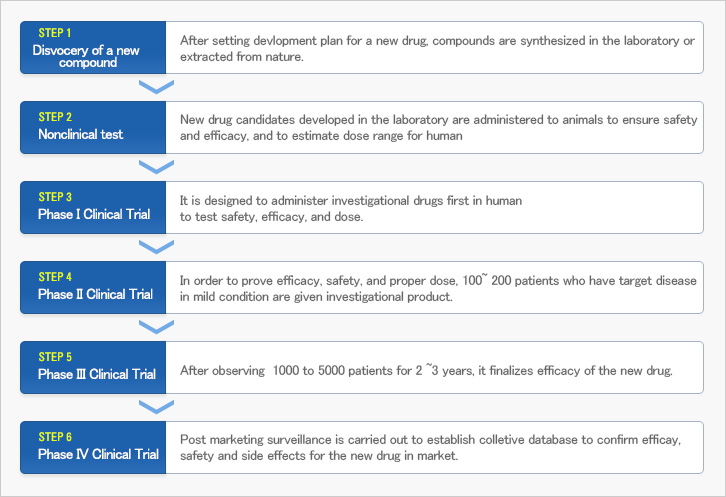 Once a new drug enters into the market, post marketing surveillance is carried out to establish collective and voluminous data base about the new drug. Consequently, all the phases involved in a clinical trial contribute to human welfare and health.